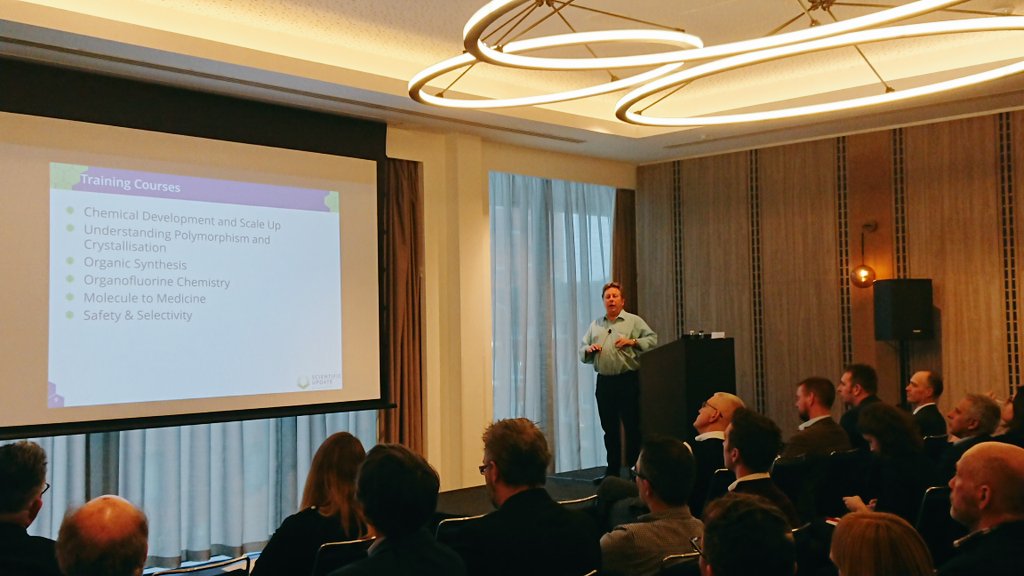 Dr Will Watson Technical Director at Scientific Update Ltd has had an enjoyable few days at the Britest Limited Process Understanding Day in Cheshire.
Will was asked to talk about Scientific Update and why companies should invest in their employees professional development. He also highlighted our range of training courses and conferences that we offer to organic chemists worldwide.  Will has trained over 2500 chemists and as a chemist himself he really has an amazing ability to share knowledge in an interesting and lively way.  He is now imparting his tips and jokes to Dr John Studley – Science Director at Scientific Update! John is also an experienced chemist and is starting to run some of our training courses this year.
Reading through Will's PowerPoint presentation prior to the meeting and learning more about our history, it was clear that our dedication, experience and enthusiasm are what drives us to train chemists, run conferences, host free webinars and offer consultancy services and more to organic chemists across the globe since 1989.
If you are interested in learning more about what we offer please take a look at our range of topics on the training and conference sections on our website.